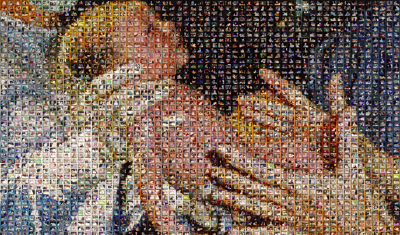 FOR QUESTIONS CALL:
OFFICE HOURS:  757-481-3366
AFTER HOURS: 757-455-3584

Map to Office Location:
1101 First Colonial Road, Suite 100
Virginia Beach, Va 23454
Map to Sentara Leigh Family Maternity Center
830 Kempsville Rd,
Norfolk, VA 23502
.
Virtual tour of the Sentara Leigh Family Maternity Center
Pre-registration:  At the beginning of your third trimester (27 weeks), we encourage you to pre-register for your hospital stay by downloading, filling out, and submitting a form.  This form is also available at your doctor's office. This ensures your information is in the hospital system before your special day arrives.  PLEASE  Bring your Insurance card and photo ID when you arrive at the hospital.
Prenatal Classes: Currently paused due to the Covid-19 Pandemic.  Look here for future information.
Maternity Suite Tours: Currently paused due to the Covid-19 Pandemic.  Look here for future information.
I am certain that each patient has personal and unique concerns. This is why I encourage patients – and those close to them – to actively participate in their care.  We will work with each family to meet their needs and we will clearly explain every aspect of care so that you and your family may make the best healthcare decisions.

CONGRATULATIONS! The upcoming year is likely to be one of the most meaningful and joyous of your life.  Our team includes Dr. Lackore,  Michelle Eynon WHNP (Board Certified Women's Health Nurse Practitioner), an office nurse, medical assistant, an office manager,  a billing specialist, a receptionist, and an ultrasonographer.
For your safety, I am pleased to be able to collaborate and rotate call with Doctors Ted Hughes, MaryBeth Dixon, Elizabeth Golpira, Anna Basso, and Kristen Mosier.  These are popular, knowledgeable, and experienced practitioners.  These physicians are all members of Womancare Centers.  Also, working alongside these physicians are Certified Nurse-Midwives: Nell Dowell,  Karen Caroll, Lorena Seitz, Ericka Lavin, and Victoria Buchanan. To see pictures of this entire group – click here
ABOUT THE MIDWIVES: As a general rule Dr. Lackore's Obstetrical patients will be delivered by a Physician.  However, Certified Nurse-Midwives are masters level specialists in childbirth. They generally have lower cesarean rates, do fewer episiotomies, provide more support, and communicate more attentively during labor.  Certified Nurse-Midwives provide the full range of medications, fetal monitoring as well as epidurals administered by Board Certified Anesthesiologists. They are available for check-in, rounding, dismissals and occasionally if a physician cannot arrive in time, a Midwife may step in.  The Certified Nurse-Midwives are very popular; For any delivery difficulties, the Midwives have immediate Physician backup when needed.  If a birth occurs very rapidly and a Physician is unable to arrive in time, then a midwife may step in to provide emergency care for your childbirth.
VISITS:   An average uncomplicated pregnancy involves a schedule of office visits before your delivery. If worrisome symptoms are ongoing, a prompt office visit may be required. One of our obstetric nurses may also see you for some of your uncomplicated visits during pregnancy.  We have found that this arrangement improves the flow of useful information to our patients, gives you a variety of perspectives, and lets you gather information from nurses who have worked at the hospital Birthing Center where you will deliver.
VAGINAL BLEEDING: Many women will have light vaginal spotting during the early months of pregnancy. This can be frightening. The most common time of spotting or light bleeding is three to four weeks after the start of the last menstrual period. This bleeding may or may not be serious.  Please call the office during the day if you are having light bleeding and we will talk with you to  evaluate whether you need to be examined before your next normal appointment. If you have ever had an ectopic pregnancy, a pelvic infection, or an IUD, please let us know.
MEDICATIONS: If you are on any medications on a long term basis please call the office promptly and let us know – we may want to see you sooner than the scheduled visit. Please don't take any new medications without calling us. Tylenol, however, is generally felt to be safe after the first 12 weeks of pregnancy.
VOMITING:  No one knows exactly what causes the nausea and vomiting of pregnancy. Some women don't experience it. Fortunately for those who do it usually does not completely prevent eating. There is no absolutely safe medication for vomiting, so we prefer not to give any medication unless you really need it. Some women will have severe vomiting at the beginning of the pregnancy. It may be so bad that you are unable to keep down any liquids or solids for 24 hours. Please call us if this occurs. Intravenous fluids may be required to assure you are getting enough water in your body. Your developing baby can continue to grow even if you can't eat solids for a few days. However, the fetus can not tolerate dehydration. Take comfort in the knowledge that the nausea and vomiting almost always get better by the end of the third month of pregnancy.
NUTRITION:   Women often change their eating habits when they become pregnant. You should not skip meals, also, try to eat healthily and cut out junk foods. Many women avoid caffeine and most discontinue alcohol. All of these steps are wise! A well rounded diet provides the best nutrition for your developing fetus. Start taking your prenatal vitamins as soon as possible ( ideally, start before getting pregnant!). You may stop by to pick up a prescription from our office. It is impossible to advise you exactly how much you should eat, and this may be your biggest question. If you are suffering from nausea and/or vomiting, eat what you can. Many women find that small frequent meals and dry toast or crackers are the key to getting through this time. If you are one of the lucky ones whose appetite remain strong, then try to eat sensibly. Average weight gain for the first three months of pregnancy is about four pounds. Many women gain a little more or less than this. If that happens you should begin to carefully adjust the amount of food you're eating.
ALCOHOL:  It is unknown how much alcohol is safe in pregnancy therefore, it should be avoided. If you consumed alcohol before you realized you were pregnant please try not to be alarmed. We will discuss this with you more at you first visit.
EXERCISE:  Moderate exercise in pregnancy is good for you. If you already exercise regularly then generally speaking you may continue it. Please avoid hot tubs, scuba diving, and skiing. If you exercise during the summer take extra care not to get overheated or dehydrated. You should always be able to have a casual conversation during your exercise.  Avoid pain or sudden jolts during exercise.  If you do not exercise regularly then this is not the time to start high impact aerobics or to train for a marathon. A daily long walk, bike ride, or swim are all reasonable for the usual patient and will help you to overcome feeling tired. If you feel that you are exhausted and cannot even think of exercise – listen to your body and get lots of rest. The feeling will usually pass!
INTERCOURSE:  Intercourse is generally safe during pregnancy. However, if you are having bleeding, unusual discharge or pain, it is wise to avoid intercourse until Dr. Lackore evaluates you.
WARNING SIGNS: 
Call immediately for the following symptoms:
Severe abdominal pain
Heavy bleeding (soaking a pad in an hour)
Passage of tissue (white or gray material),
Light bleeding with any abdominal discomfort
Clear fluid leakage from the vagina
ANY other symptoms you fear may be dangerous.
Also, call us if you're just uncertain.
If light bleeding without pain – stay at bedrest until you talk with us.
Sometimes you need to be seen before your first scheduled visit.
If you feel this might be true, please let us know.