Abnormal Menstrual Bleeding
"You may have suffered for years
with heavy bleeding that interferes
with your physical, emotional
and social life  …
mistakenly thinking
you must live with it. 
My goal is to make sure you are safe
 and to improve your quality of life"
CAUSES OF ABNORMAL BLEEDING: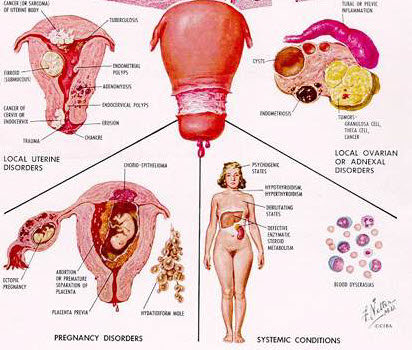 Abnormal uterine bleeding can be caused by:
Pregnancy
Hormonal imbalance
Disorders of the uterus – Fibroids, Polyps, Cancer (Cervical or Uterine)
Endometriosis (Internal or External)
Pelvic Infections
Polycystic Ovary Syndrome
General medical illnesses.
.
…………………………………..it is helpful to look at each area separately.
Good News!
The cause of your bleeding
can usually be diagnosed
in one or two office visits!